meet the people behind the LEGENDARY vertigo event venue
We welcome any events in our space from weddings, engagements, bridal showers, baby showers, corporate, non-profits, birthdays, and more. Vertigo is elated to offer our guests a refined standard of hospitality. Read our 90+ 5 Star YELP reviews to see how our other clients have rated us.
MICHAEL KAY (CREATIVE DIRECTOR)
From inception my territory felt warm, loved ones close and cultural ties strong. Alas a yaya (grandma) who taught through actions that living is loving, and health is wealth. To which soil my flag stands today. Crops have grown, and recipes forth born – but alone they're unknown, only with others are they shown. The gathering of kinds: it dowered upon me. Thus my obligation it is, and with pride do I so stride, to entertain the masses I must. Eat, drink, dance and be merry. I'm simply a man, roaming the earth, making discoveries along the way – with a smile on my face.
FEARLESS I DEVOTED I GRATEFUL I BLESSED I HUMAN
NONEE KAY (SALES DIRECTOR)
My dream is to put the Magical Mushroom on every menu we create. Why? Because it's called the Magical Mushroom! It can make you speak in different tongues, plus it's loaded with cheese, so why not? My life revolves around putting together celebratory moments for those who believe life is meant to be lived. I was always the planner in my family where I organized and bought concert tickets for my brother so that he could have the time of his life. And now, it's no surprise that I'm the planner for all parties. I'm the girl who is usually pumping out endless proposals for you all—-but I don't mind since I got Radiohead's lyrics, Bob Marley's passion, and Flaming Lips' euphoric melodies to keep me company!
YOUNG I ACTIVE I POSITIVE I CHILL I HUMAN
KATY SAH (OPERATIONS DIRECTOR)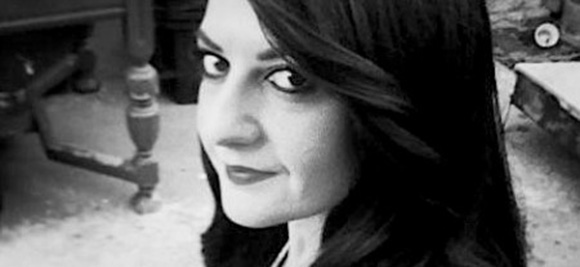 Growing up, I knew I had a calling for design when I used to go shopping with my mom to find cool materials for dresses. She is a dress designer so I learned early on about colors and shapes and how to put things together. I vividly remember walking into the fabric stores with her and blasting B.I.G on my walkman to pump myself up to find the perfect materials for my mom. I was there for what seemed like endless hours, but once I found the materials, I felt like I accomplished something so big. Little did I know that 20 years later, I would be doing the exact same thing, just on a larger scale in the event industry. Like Notorious B.I.G said, "It was all a dream…."
STRONG I LOVING I DRIVEN I RESPECTFUL I HUMAN
I realized I was into being on stage after my first few years of dancing with the local folk group. I was tall (still am) and elected as the lead in most of the big group ensembles. The rest was history, as I've made a lifestyle out of making every moment of my life worthy of spotlight. I use my powers for good and not evil, cuz let's just be real – how serious can you take someone's selfie.
DEDICATED I LOYAL I BENEVOLENT I SEXY I HUMAN
JOIN OUR TEAM
As our clientele steadily expands, so does our need for qualified event professionals to assist us in our movement. Whether you are an expert bartender, seasoned waiter or talented chef - we want you here. Consider, our tradition of excellence requires from our team the embodiment of perfection as a standard, and not a pipe dream. Thus, if your passion to your craft shows limitless in boundary, expecting out of yourself nothing but the best in life, share with us your desires by emailing us your resume.