First-timers at Armenian weddings have no idea what they're in for. The ceremony will be familiar - a beautiful bride, warm speeches from the pastor, the tenderness of the bride and groom's first kiss as a married couple. Afterwards, though, the party erupts at the reception.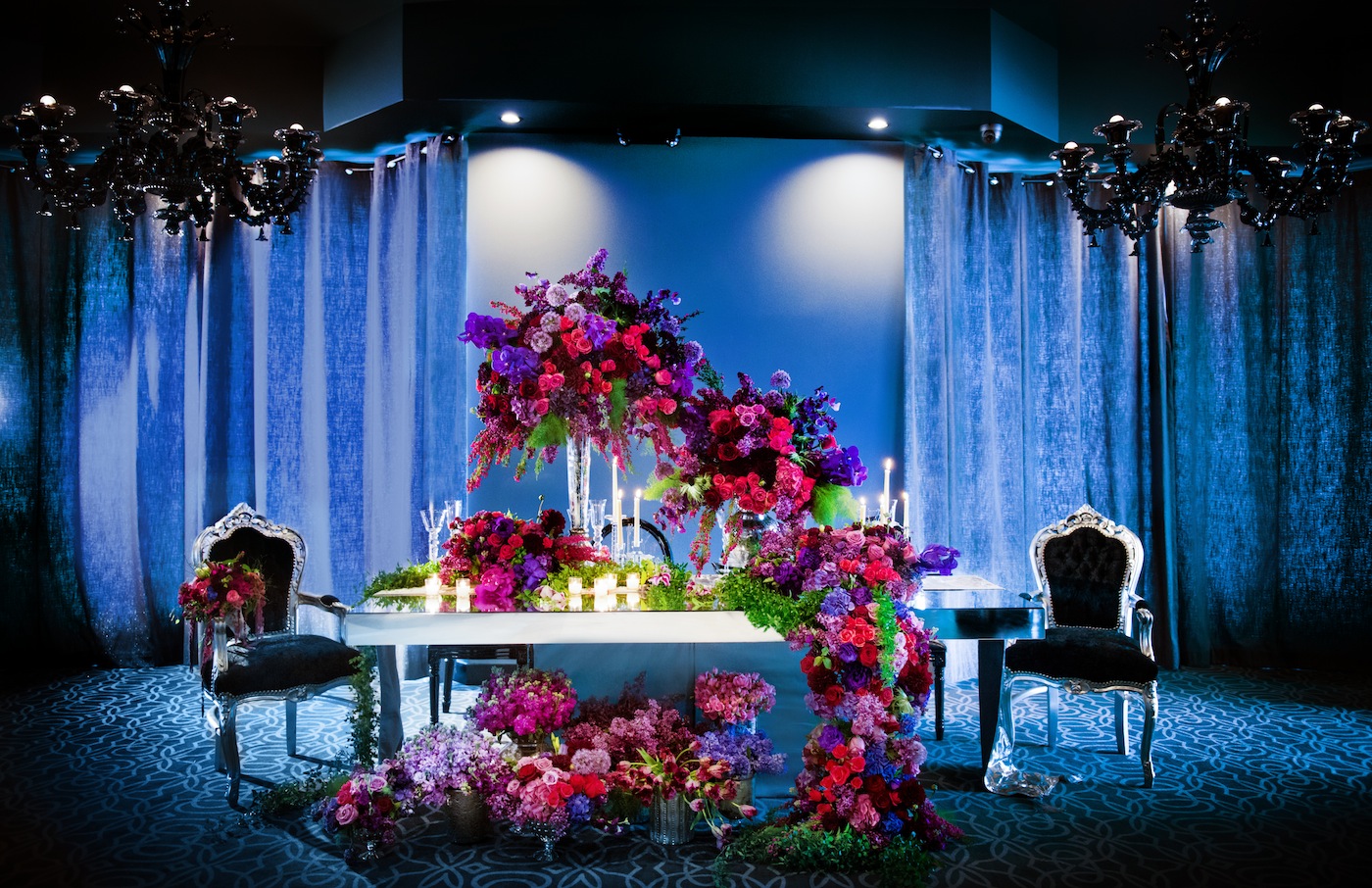 It's just not an Armenian wedding reception without a huge entrance. As the bride and groom walk hand-in-hand through the entryway, the music swells and the crowd rushes to circle around them on the dance floor. Any conversations are immediately drowned out by the blare of music and the blast of hundreds of hand claps keeping the beat. After about 20 minutes of dances with the bride and groom, the volume drops, and the guests turn back to their tables. At Vertigo, we make sure that each member of the wedding party gets a grand introduction, with booming speakers and sweeping lights giving the star players a welcome worthy of a red-carpet event.
And then come the appetizers. Wave after wave of them, a non-stop bombardment of culinary delights.Before the steam stops rising from the first hot plate, crisp salads and fresh-grilled skewers of fine meats arrive, a seemingly endless parade of culinary wonders. And, on every table, the bride and groom will have thoughtfully placed a bottle of the finest vodka or whiskey—often both.
But just as you manage to coax a succulent cube of filet mignon off its skewer, the lights will dim again as the whole room rushes back onto the dance floor. This is a moment for everyone. Men compete with one another to be the most wild and uninhibited. Don't be surprised if you see the most straight-laced executive in the room rush out to be the center of attention, blowing off a hard day in the office by spinning like a top and moving his hips in perfect time with the music. Everyone brings their A game.
And just like that, the rhythm slows and the lights raise once more, encouraging the guests to fuel up with food and drink for the next round of celebrations, toasts, a bouquet toss—and of course, more dancing. When the moment is just right and the music once again reaches a thunderous volume, the crowd will lift both the bride and groom high in the air to dance on the tops of chairs. Needless to say, Armenian weddings run late.
If you're considering an Armenian wedding, Vertigo has all of the ingredients to make your reception simply unforgettable. Our chefs delight in crafting new and exciting takes on Armenian comfort food. Our network of DJs and live singers know how to blend Armenian wedding classics with the latest in modern dance music. We fuse the ancient traditions of the homeland with the spirit of the now for a ceremony that's at once culturally rich and high energy.